BECKHOFF ES2008 and ES2016: Mounting and Commissioning
Dimensions
Dimensions without plugs (w x h x d):
ES2008: app. 85mm x 100mm x 38mm
ES2016: app. 146,5mm x 100mm x 38mm
Note
Required space in control cabinet:

The connector for power supply (24 VDC) and the feeder cable extends the depth by app. 25 mm.
The RJ45 Plugs extends the depth depending to their design and the used Ethernet cable.
You have to add app. 10 mm extra space above the c-rail for snapping the switch onto the c-rail.
ES2008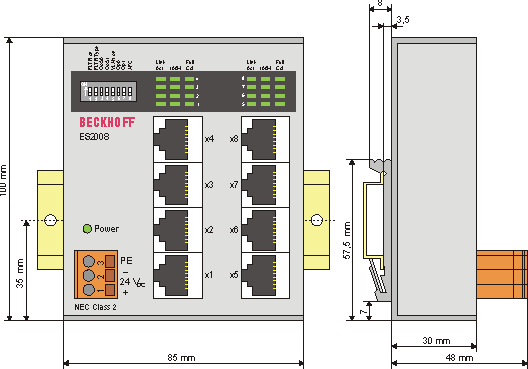 ES2016