Settings of the IO-Link devices
To find the basic settings of the devices for each port, proceed as follows.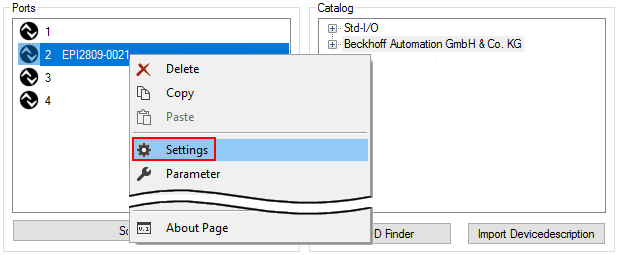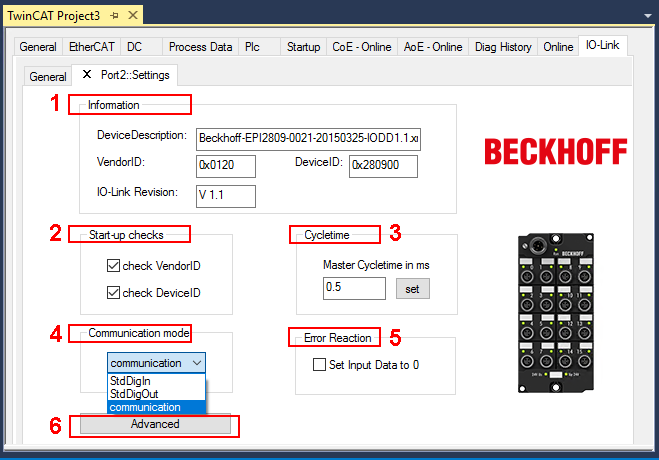 The following settings can be made in the settings for the IO-Link devices (see figure above):
7.

Data Storage
Pay attention to the sensor version:
V1.0 -> data storage is not supported
V1.1 -> data are stored in the parameter server (preset)

8.

Process Data Format
Adaptation of the process data format
If Field "Use Octet String" is selected
complex data types (process data) are created as octet strings.
Advantage: simple further processing in the PLC

9.

Firmware Update of the Beckhoff IO-Link devices
For a firmware update use the "Download" button. Observe the description in the documentation of EPIxxxx boxes in chapter Firmware Update des IO-Link Devices.